The Best Time Was...
Jay's Jumping Cactus - It was just before Thanksgiving 1996 that Bonnie Glica, Jay Izzo, Gary Myszka, and I decided to take a trip to the South-West. We planned on meeting in Phoenix, driving up to the Grand Canyon, then heading west to LA, and finally down to San Diego. I drove from Fort Wayne, Indiana to Buffalo so I could return to WNY for Thanksgiving after our trip. Bonnie left from NYC. Gary & Jay were still in Buffalo. Bonnie, Jay, and I met in Phoenix each on a different airline. Gary met us in LA a few days later. And Jay left from LA the following day. Bonnie, Gary, and I completed the trip down to San Diego.

This was such a comical adventure and each of us had very different personalities that I said we were like a "Seinfeld" episode. Of course Bonnie was Elaine (not so much because she was anything like Elaine, but she was the only girl). Jay was the physical comedian and had to be compared to Kramer. Gary just reminded me the most of George Costanza - especially when he was jumping up & down on the bed in his own private room when we bamboozled a young hotel night manager into giving us adjoining rooms for the price of one - it was right out of the "Seinfeld" episode where Jerry takes George to LA when he was to appear on the "Tonight Show with Jay Leno". That left me to be the persona of Jerry Seinfeld - I'm not that funny; but I guess I was the observer on this trip.

We went to Rawhide in Scottsdale. We stayed at the overpriced Enchantment Resort spa in Sedona. We drove through the old mining town of Jerome. We saw the sunset on the Grand Canyon. And we hiked about 2 miles down the Kaibab Trail. Gary skipped this part of the trip because "Who wants to see a hole in the ground?". But, he missed out on one of the most beautiful sights I have ever seen. We drove towards Vegas just over the Hoover Dam, but then headed down to a town called Kingman, AZ. Heading to LA, we went through a small town called Vidal Junction, we saw a scene for some cheap movie being filmed in the desert, and we wanted to stop at Joshua Tree to watch the sunset; but we'll get back to that later. I drove during the night as we arrived in LA. In LA, we did the OJ murder tour, Hollywood Walk of Fame, Jay Leno Show, Santa Monica, and the beach. And finally we headed down to San Diego where we visited the famous San Diego Zoo and we even went down to Tijuana.

Rawhide in Scottsdale was a complex with an old western town theme complete with shoot outs, a quick draw hired gun, shops, saloons, and restaurants. We ate at a steakhouse where we tried fried rattlesnake and buffalo. I had a steak that was cooked to perfection; it was fabulous!

The Enchantment Resort in Sedona was at least three times as expensive as any other place we stayed on this trip. Jay objected from the beginning, but Bonnie and I convinced him to go along and splurge just this one time so we could spoil ourselves just a little. There were tennis courts, a weight room, a steam bath, and a sauna. The men's shower came complete with aftershave and disinfected combs. Having a facial, or a manicure & pedicure, or even a massage was a la carte. So we didn't spoil ourselves afterall. The listed guest services included a note that you can get up to experience a beautiful sunrise at 5:23 AM. To me, that seemed a bit odd because back home in November the sunrise was closer to 8 AM. It didn't seem possible that you could gain two hours in the morning just because you were in the southern part of the country. But we set our alarm for 5 AM and sure enough...there we sat looking out at pitch black. The note about sunrise at 5:23 AM was a typo.

That was the best time!

12345678901234567890123456789012345678901234567890123456789012345678901234567890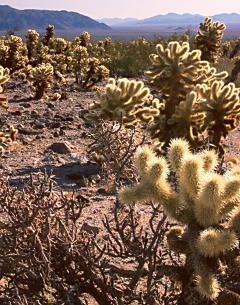 Back to The Best Time Was...
© JAK - 2003